I started to take writing seriously when I had my first play, The Bench, staged in 2006. This was quickly followed by my second, From Me to 3792.
There then followed what might be termed the screenwriting years, where I turned my attention to television and film. I had some success in that I got through a BBC Writersroom scheme and had a couple of directors interested in making various of my screenplays into films.
Ultimately, I found all of this to be incredibly slow moving and started to lose a bit of interest but came back to writing in 2015 when I went to the Edinburgh fringe and came away deciding I was going to write a play for the following year.
That play, The D-List, kicked off the run of work I have done since. My plays Eyes to the Wind and Home Time were runner-up in the Kenneth Branagh new writing award in 2016 and 2017 respectively. I was commissioned to write a play, Sign of the Times, for the 2017 Edinburgh fringe. My play Banana, Crabtree, Simon was picked up for production in 2018.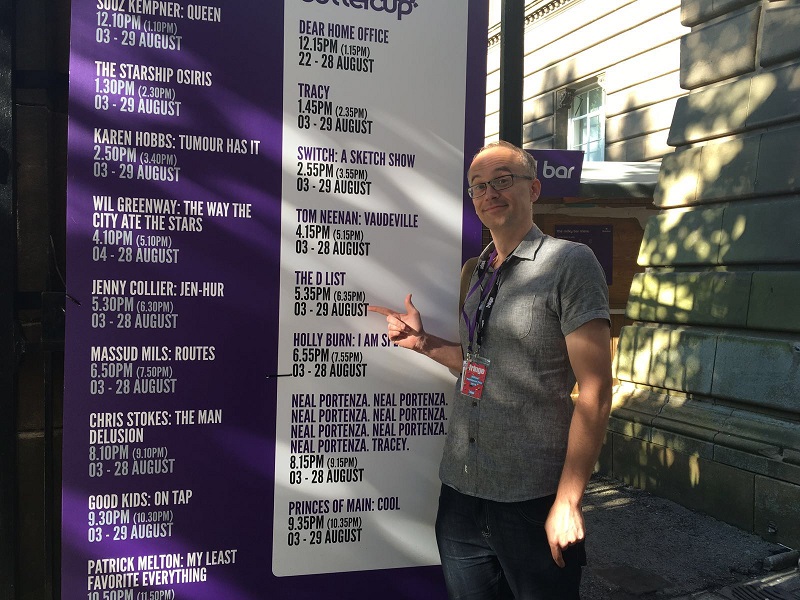 I have also had short plays performed at London venues such as Southwark Playhouse, The Arcola and The Bunker Theatre and was runner-up in the 2017 British Theatre Challenge.
I was interviewed in 2017 by Theatre Weekly ahead of the Edinburgh fringe.
I live in Birmingham but write wherever I can and am currently working on plenty of new projects.
I also work as a television snooker commentator, primarily for Eurosport, covering all the sport's major events. I write about the game for various publications, am a statistician for several broadcasters and host a regular podcast. However, there won't be any snooker content on this website!
I am always looking to connect with fellow creatives so feel free to contact me at davidhendon@mail.com.